BY JEREMY KAY19 MAY 2022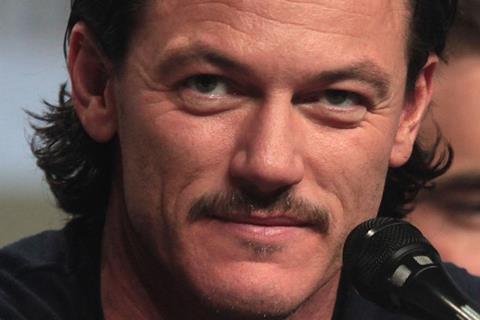 SOURCE: GAGE SKIDMORE (CC BY-SA 2.0)
LUKE EVANS
Luke Evans will star in the upcoming crime thriller 5lbs Of Pressure which 13 Films has introduced to Cannes buyers this week.
Additional casting is underway ahead of an anticipated September production start in New Jersey on the story of a man on a quest for redemption who returns to his old neighbourhood to put his inner demons to rest while the brother of the man he killed seeks revenge.
Phil Allocco will direct from his screenplay and the producers are Zac Weinstein of Paint Night Productions and Tempest, Isen Robbins, Aimee Schoof of Intrinsic Value Film & TV, Ford Corbett of Studio 507 Films, and Evans. Jaykant R. Patel, Rama K. Penta, Rajesh Penta of Tempest, and Steve Carr serve as executive producers.
"This story is very personal for me," said Allocco. "I grew up in a world like this where people struggle between the cracks. Luke is a tremendous talent and I have long admired his work. I'm thrilled to be working with him."
Evans will soon be seen in Pinocchio, and Mark Boal's Echo 3 for Apple and his credits include Nine Perfect Strangers, Beauty And The Beast, Murder Mystery, and The Alienist. He is represented by United Agents, CAA and Anonymous Content. Phil Allocco is represented by Artists First.
The sales slate for Tannaz Anisi's Los Angeles-based 13 Films includes recently released thriller Every Breath You Take starring Casey Affleck, Sam Claflin, and Michelle Monaghan; upcoming My Name Is Leon from BBC One starring Malachi Kirby and Christopher Eccleston; and sci-fi horror The Friendship Game with Peyton List now in post.
The sales team is presenting first-look footage for upcoming action-thriller God Killer starring Tyrese Gibson, Thomas Jane, Luke Hemsworth, Hemky Madera and Diego Tinoco as well as upcoming murder mystery Helen's Dead with Gibson, Annabelle Dexter-Jones, Emile Hirsch and Matilda Lutz.
https://www.screendaily.com/news/13-films-boards-cannes-sales-on-luke-evans-crime-thriller-thriller-5lbs-of-pressure-excusive/5170823.article