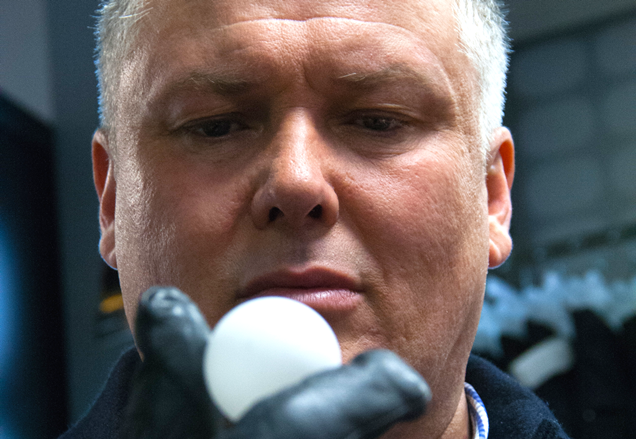 EXCLUSIVE: LA-based 13 Films picks up Michael Lennox's Toronto-bound thriller.
Tannaz Anisi's LA-based 13 Films has boarded international sales rights to Michael Lennox's UK thriller-drama A Patch Of Fog, which will receive its world premiere in Toronto's Discovery section.
Lennox was Oscar-nominated and won this year's BAFTA for short film Boogaloo and Graham.
The director's feature debut, a neo-noir about a celebrated novelist who finds his reputation on the line when he is caught shoplifting, stars Stephen Graham (Boardwalk Empire) opposite Conleth Hill (Game of Thrones) and a supporting cast of Lara Pulver (Sherlock), Arsher Ali (Four Lions) and Ian McElhinney (Game of Thrones).
The script by John Cairns and Michael McCartney won Northern Ireland Screen's New Talent Award for Best Screenplay.
Producers are Robert Jones (The Usual Suspects), Wayne Marc Godfrey (The Survivalist) and David Gilbery (Bone Tomahawk) while development support came from BFI Film Fund and Northern Ireland Screen's New Talent Focus Scheme. The Fyzz Facility is handling domestic sales.
The film was financed and produced by The Fyzz Facility, with funding from the BFI, Northern Ireland Screen and Goldcrest.
Producer Jones said: "An invitation from such a prestigious festival is a great endorsement for the film and for the talents of Michael and his team."
13 Films' Anisi added: "It is an honor to partner with The Fyzz Facility on this enthralling film showcasing one of UK's most promising filmmakers. Toronto is the ultimate destination to share A Patch Of Fog with both receptive audiences and buyers alike."
http://www.screendaily.com/news/toronto-thriller-a-patch-of-fog-gets-international-sales-deal/5092025.article?blocktitle=LATEST-FILM-NEWS-HEADLINES&contentID=42422